Merlin Color DVI Base (without monitor)
$1,995.00
Merlin Color DVI Base offers many of the same features of our standard Merlin in a low-cost package, allowing you to easily connect your own VGA monitor for superior image quality and maximum versatility.
Key Features
VGA output allows connection to any size computer monitor, LCD or Plasma television equipped with VGA inputs
Intelligent Focus Lock Mode for writing
Object Locator Mode with Presets
Light On/Off Switch
Color Select Feature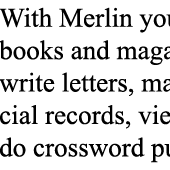 With our low vision electronic magnifiers, many color select options are available for increased contrast. Depending on your eye condition, certain text and background color combinations allow for ease of reading. All Enhanced Vision solutions incorporate 2 to 7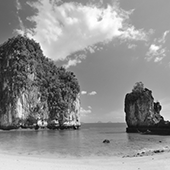 color select options. One of the color select options is black and white. It will convert anything you are viewing to a black and white image for increased contrast.
We Are Here To Help
To learn more about this or any of our products and services or to schedule a no obligation demonstration, contact a Low Vision Specialist at New England Low Vision and Blindness to learn more. You can also call our toll free number 888-211-6933 or email us at info@nelowvision.com.
Our two(2) state-of-the-art technology showrooms are a wonderful resource, showcasing a variety of leading electronic low vision magnifiers and blindness products.  You can schedule an appointment with one of our Vision Specialists who can help you find the right technology, training and care solution.
If you cannot come to us, our staff can even drive out and bring our Vision Store to you, for a no-obligation product demonstration. We offer a comprehensive line of products including electronic magnification low vision aids, blindness products, and leading low vision products for people with glaucoma, macular degeneration and other forms of vision loss.
VGA output allows connection to any size computer monitor, LCD or Plasma television equipped with VGA inputs Intelligent Focus Lock Mode for writing 5 volt power supply
Object Locator Mode with Presets Light On/Off Switch On Screen messages and menu text can be programmed now in 12 different languages